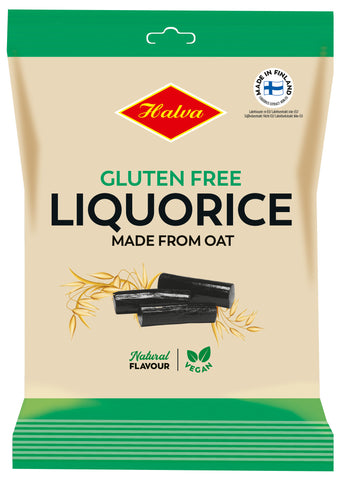 Halva Gluten Free Oat Black Licorice, 150g
Sweet and soft licorice from Finland, made from 100% Finnish oats.
Finnish licorice has grown to be an insitution in Europe. Established in 1931, Halva has cultivated their reputation around the world for their exceptional skills in making the tastiest soft licorice there is--using only the finest ingredients available. 
This product is suitable for vegans.
---
We Also Recommend