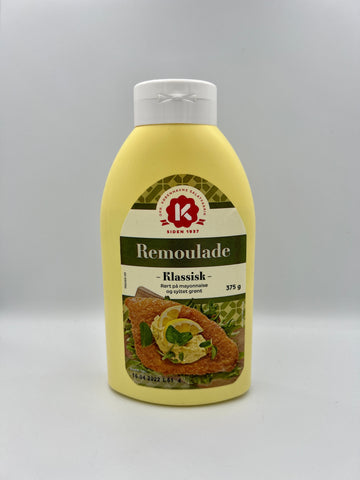 K-Salat Remoulade, 375g
Remoulade is a condiment that is used as a dipping sauce, topping on open-faced sandwiches such as roast beef, with Danish hotdogs or as sauce on burgers. In Denmark they use it on all sorts of foods.
Stir in mayonnaise and pickled greens to complete the classic Danish remoulade.
Shelf stable but refrigerate after opening.
The date on this product is April 7 2023.
---
We Also Recommend