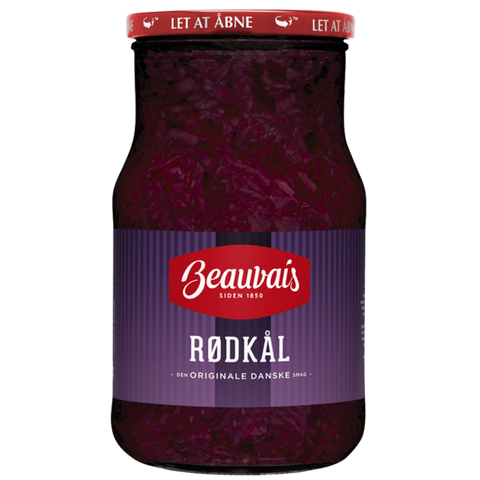 Beauvais Red Cabbage, 580g
The original Danish taste from Beauvais. Beavais red cabbage has a characteristic sweet taste which makes it tasty and well-balanced.
While red cabbage can be eaten with pork roast, sausage, or meatballs, it is a favourite part of the traditional Danish Christmas dinner. The spicy/sweet scent of red cabbage evokes memories and calls for coziness and Christmas spirit.
Product of Denmark.
---
We Also Recommend