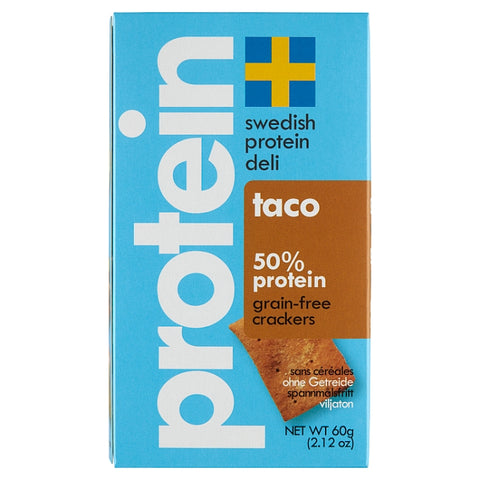 Swedish Protein Deli 50% Protein Grain-Free Taco Flavoured Crackers, 60g
Seed based high-protein, low-carb crackers that are baked without grains, wheat, or gluten, using proteins from plants and milk.  An ideal protein boost for sports performance, breakfast, snacking or with meals.  Great for dipping.
-Grain-free, wheat-free, gluten-free, high fibre with no sugar added.
Ingredients: Sesame seeds, pumpkin seeds, linseeds, milk protein, whey protein, salt, paprika, coriander, chilli, parsley, spices and natural flavours.
Contains milk and sesame.