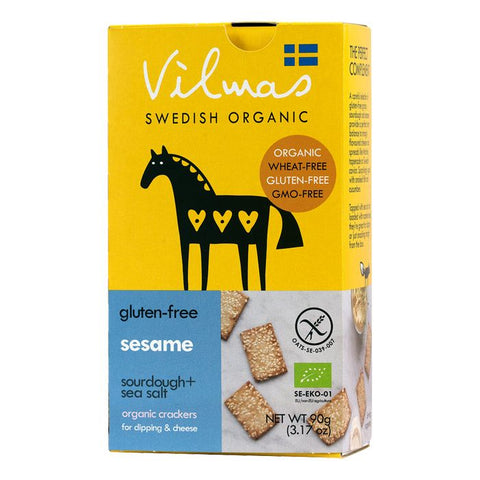 Vilmas Gluten-Free Sesame Sourdough+Sea Salt Organic Crackers, 90g - Case of 10
Made with 100% organic and GMO-free ingredients. No wheat, rice, starches, preservatives, or fillers are used.
A careful selection of gluten-free grains, sourdough, and sesame provide a perfect nutty balance to strongly flavoured cheeses and spreads. Topped with sea salt and loaded with roasted seeds, they're great for dipping or just snacking straight from the box.
Ingredients: gluten-free organic oats, 25% seeds (sesame seeds, linseeds), organic buckwheat, organic maize, organic honey, organic syrup, and salt.
May contain traces of milk.
---
We Also Recommend